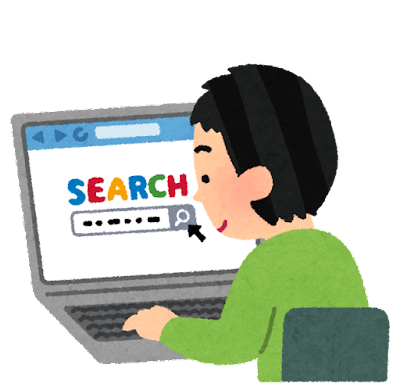 Japanese youth words ~ What is Google? ~
How many words do you know that Japanese young people often use?
If you are interested in Japan, there are probably many people who have been interested in Japan at least once.
Today, I will introduce the word " Google " from such young people's words.
"Guguru" is a slang term for "searching on Google". It's an expression that started to be used on the internet, but now it seems to be used more and more in real conversations.
A word that was used a while ago as a synonym for "Google" is "Yahoo".
This is an abbreviation of "Search on Yahoo", and was born when Yahoo! was used for searches more than Google.
However, as Google gradually began to be used more than Yahoo for searches, it was selected as a buzzword of the year in 2006, and even more people began to use this word.
At first, it was used as a sentence on the Internet, but even in actual conversations, the part "on Google" became ambiguous, and it began to be used more often to mean "search the web".
In addition to this, Japanese young people's words are born every day. These words are not taught in textbooks, so please discover new youth words.