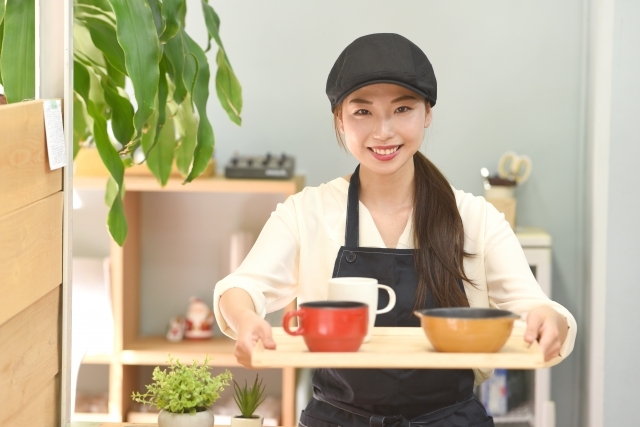 Would you like to work at a shopping mall in Mie Prefecture?
* Job details: Customer service, cooking, preparation, etc. at the food court of the shopping mall
* Employment form: full-time employee
* Working hours: 7 hours of actual work from 9:00 to 21:00
①9:00-17:00, ②13:00-21:00
* Work location: Nagashima-cho, Kuwana City, Mie Prefecture
* Wages: Monthly salary from 210,000 yen
* Salary increase: once a year
* Bonus: Twice a year
* Holidays/vacations: 1-2 days off per week, paid vacation, refreshment vacation, etc.
* Required Skills/Experience: Conversation skills to the extent that cash register work is possible
* Treatment/Benefits: Health insurance, welfare pension, employment insurance, industrial accident insurance, meal assistance, transportation expenses, employee discount, uniform rental, health checkup, moving allowance (with regulations)
* Requirements: Passed the Specified Skilled Food Service Test
* Language: Japanese Language Proficiency Test N4 or JFT Passed
フッター